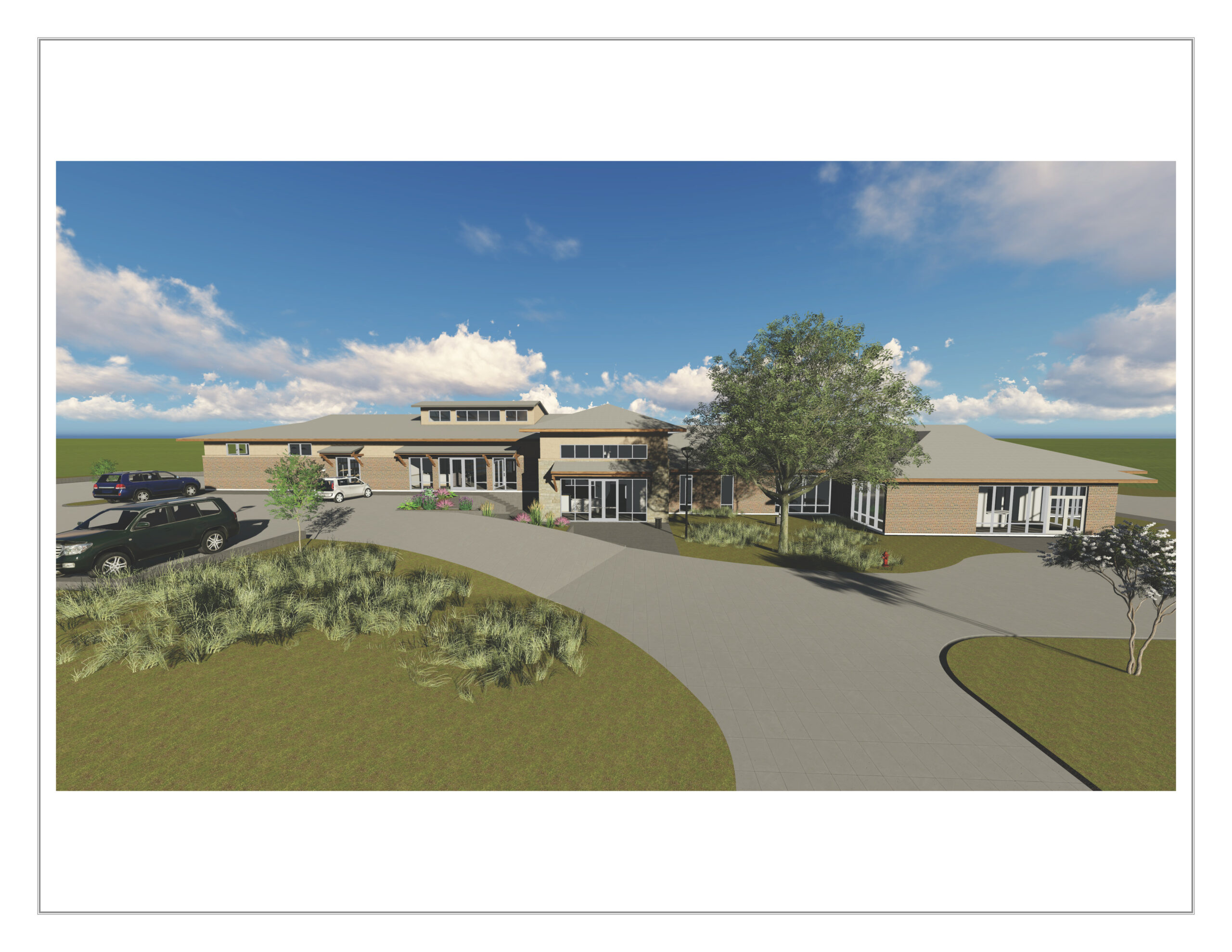 Burnet County CRC – Renovation Project
Renovation Information
The Burnet County CRC will be renovated and expanded from 4,500 square feet to almost 13,000 square feet.  The Helping Center, the largest local food pantry, will move under the CRC roof.  The Pregnancy Resource Center's space will expand to accommodate more clients who visit for mentor-ship, life skills courses, and resources for parents and babies.  An easy connecting hallway will allow Pregnancy Resource Center clients to access the Texas Department of State Health Services clinic for childhood vaccinations and some services for parents.
Other anchor tenants include Texas Workforce Commission, Opportunities for Williamson & Burnet Counties (the local Head Start and Meals on Wheels provider), and AARP's senior employment program.
Part-time tenants include providers working in immigration and legal advice, play therapy, homelessness, immediate financial needs, literacy, indigent healthcare, utilities assistance, and more.
A new community kitchen and large meeting space will allow congregate meals, in-person and distance learning opportunities, and events on site. 
The property is adjacent to attractive and comfortable affordable housing for families and older adults provided by Texas Housing Foundation. Older adults and families will be able to walk to the CRC for services such as prescription assistance, volunteer and employment opportunities, help with enrollment in benefits, food, and community activities.  
The construction, community outreach, expanded services, and CRC transportation program will connect more community members to the resources they need.
Through grant funding and donations, the CRC will make travel vouchers available to older adults for healthcare appointments for those who have no access to transportation. 
Why a CRC?
Residents of Burnet County are generally safe and healthy relative to the rest of America. However, there are three important statistics to consider.
23% of children in Burnet County are living in food insecurity
20% of the population under age 65 is uninsured
22% of county residents are age 65 and older
These are not just statistics: these are neighbors who have complex needs or who have a reduced ability to bounce back from bumps on the road of life. 
When a child is living in food insecurity, they are facing many challenges beyond the need for food.  Food insecurity is just one symptom of a larger issue.  CRCTX also has a dedication to meeting the needs of older adults through affordable housing, transportation, and employment solutions as well as some funds to help meet immediate needs.
The CRC team is willing to lead an effort in the community to tackle complicated, multi-faceted problems for people living in poverty.  Burnet County is poised to come together to use existing community resources to try something different, and the CRC will be the hub for that activity.
This project benefits the clients and community members who need close and easy access to community resources and information.  For those who are ready to move from need to self-sufficiency, the CRC staff will provide additional help, mentor-ship, and guidance in moving forward with the help of local agencies.
This project also benefits the nonprofit agencies who locate under the CRC roof, thanks to free office space and support and the CRC team's focus on outreach, community engagement, and nonprofit support.