CAUSES THAT NEED YOUR URGENT ATTENTION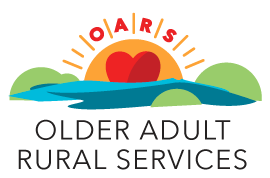 OLDER ADULT RURAL SERVICES (OARS) IS A PROGRAM OF THE COMMUNITY RESOURCE CENTERS OF TEXAS, INC.,
A 501 C(3) NON-PROFIT ORGANIZATION.
OARS MISSION
OARS is committed to acting as advocate for older adults by providing necessities and services to assist in maintaining their independence and quality of life.
We provide assistance including health services, equipment, housing, legal, utilities, fuel cards, prescription costs, etc. for the 55+ population.
If you or anyone you know are in need of something, please contact us.
FOR BURNET & LLANO COUNTIES
PLEASE CALL: 830-693-0700
PLEASE CALL: 830-868-0208
Or would you like to donate your time or services instead?
If you are a nonprofit or government agency wanting to connect with area residents for outreach and delivery of services:
We provide office space for you to use at no cost to you. Book one of our offices daily, weekly, or monthly and schedule time with clients in a professional, welcoming environment.
We also offer conference room space and some business services (copy machine and fax machine, front desk/receptionist).
When you operate out of the same space with other agencies and nonprofits, your impact grows, and your clients access more comprehensive support while you serve them.