To apply for assistance from the Burnet County Declared Disaster Relief Fund as a result of the COVID-19 pandemic, click here.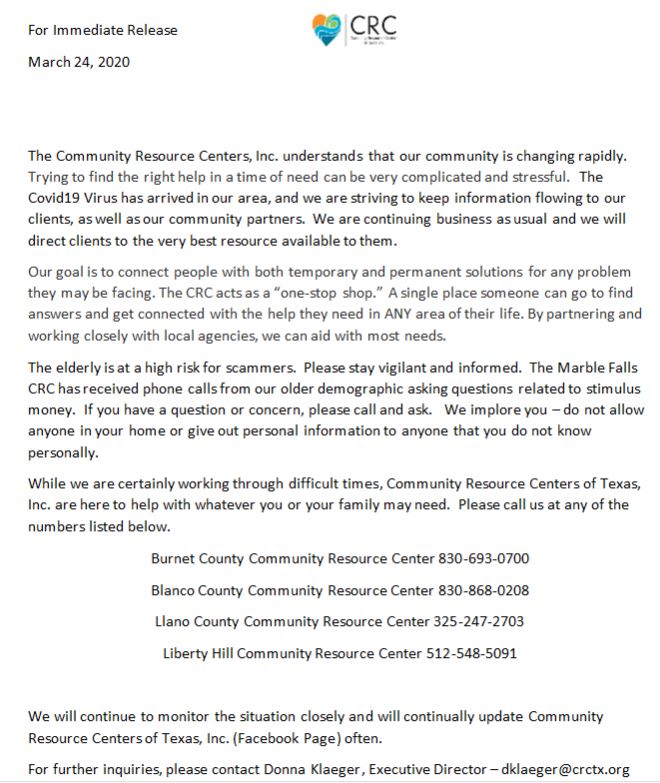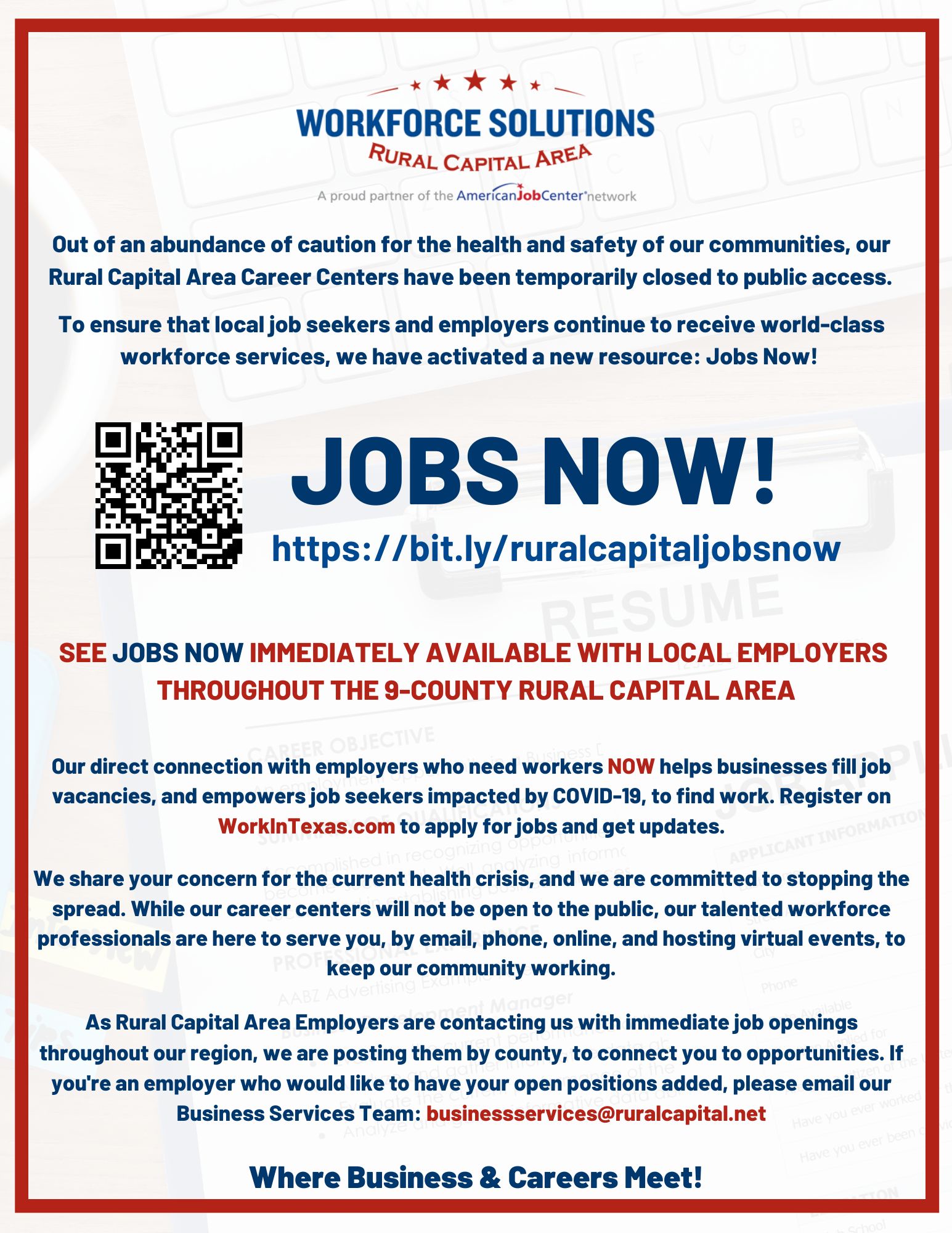 ---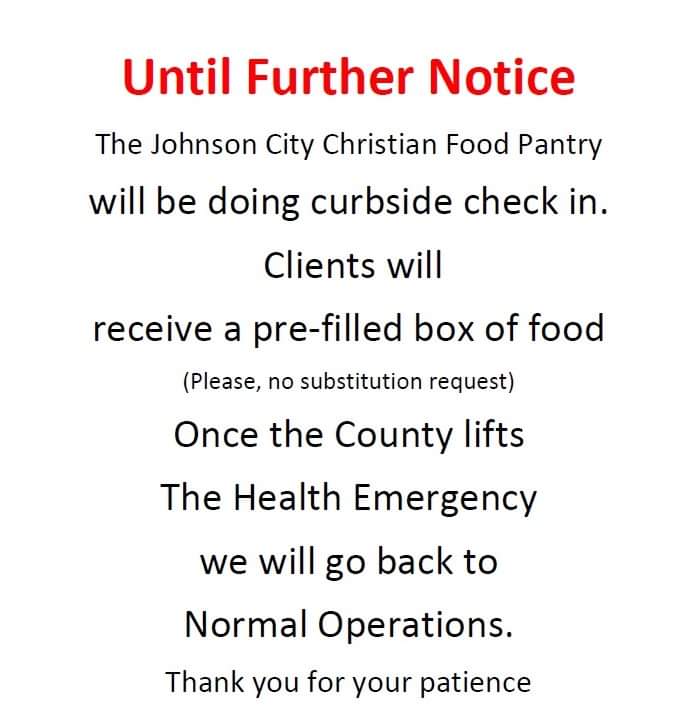 ---

Marble Falls ISD
For those who need meals during the suspension of operations, a grab-and-go offering will be provided March 24th – 27th from 11:30 am until 1:00 pm. ANY student of Marble Falls ISD 18 and younger may pick up FREE meals at the Marble Falls Middle School concession stand (located in the back by accessing the "horseshoe" drive), the parking lot at Spicewood Elementary School, and the parking lot at Highland Lakes Elementary School. Our community is stepping up to offer assistance. Should you need help to get to one of the campuses or help beyond what the school is providing, call 325-423-3662 or follow the link: https://www.highlandlakescrisisnetwork.com/request-help/
---
UPDATE FROM THE HELPING CENTER:
The Helping Center located at 1315 Broadway, Marble Falls, will effective immediately be changing the delivery process to curbside pick up only.
Donations requested:  canned goods, paper towels, toilet paper, disinfectant soap, disinfectant wipes.
---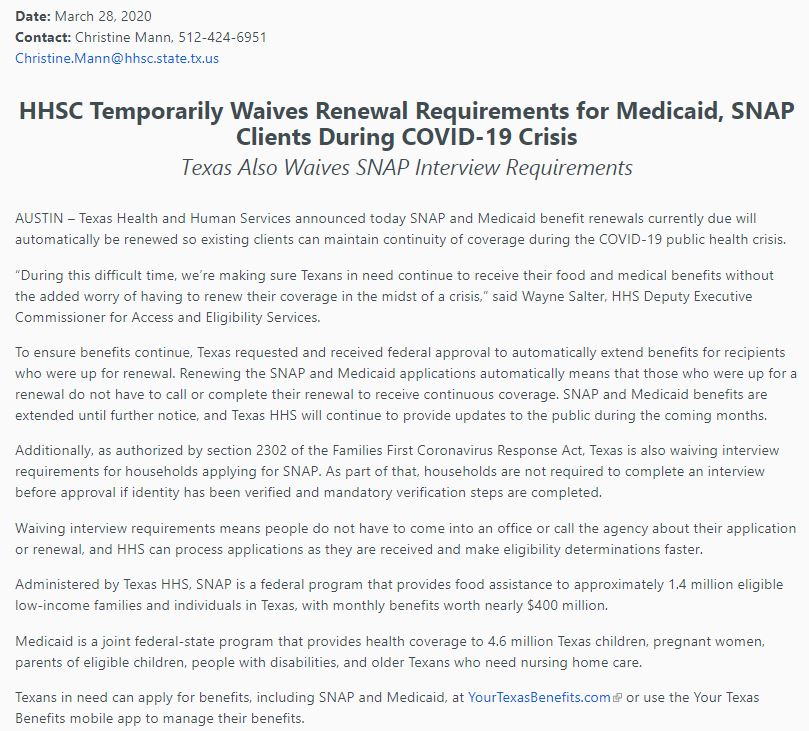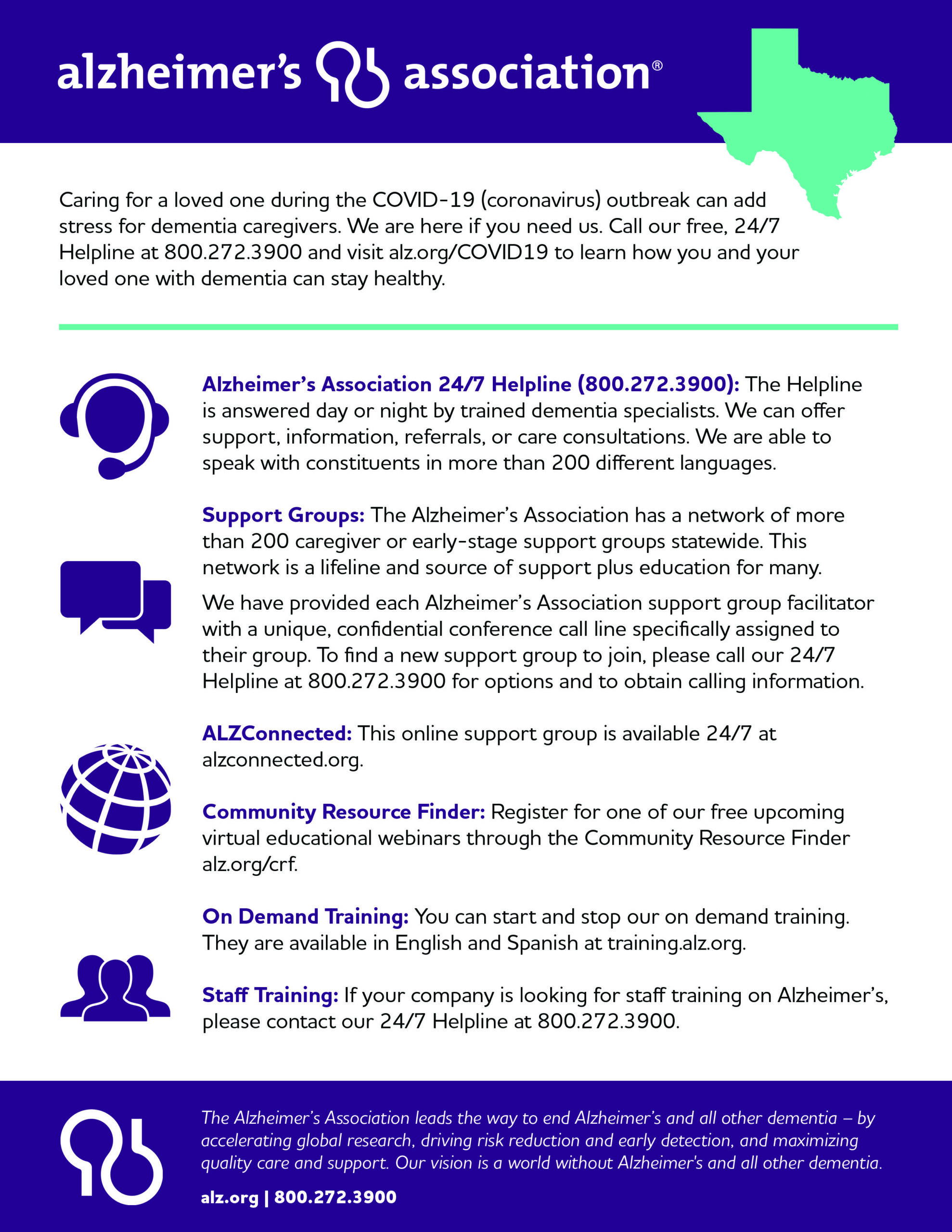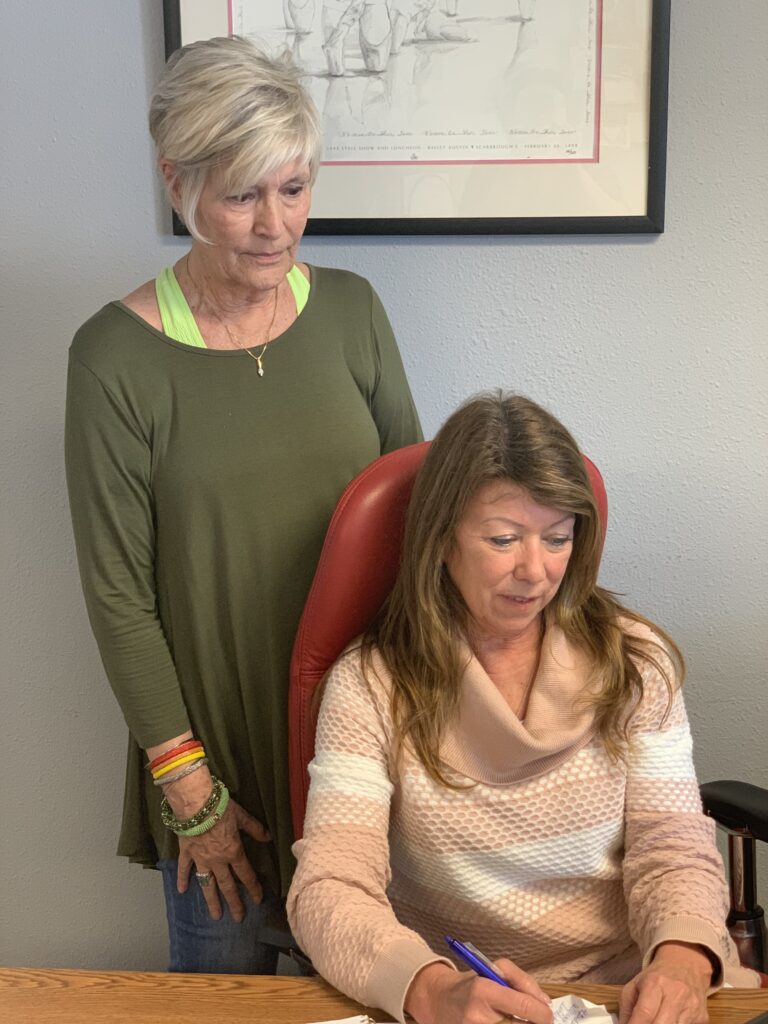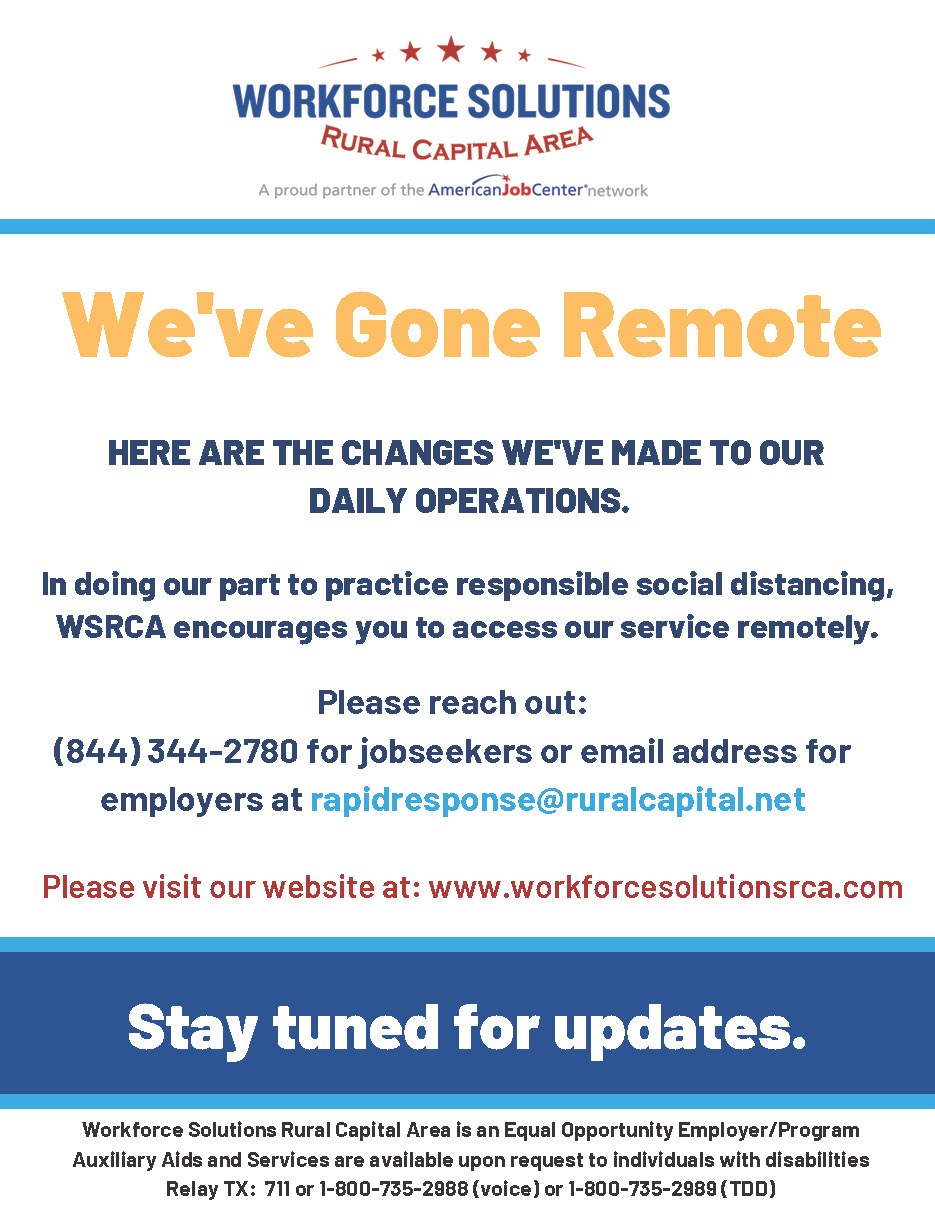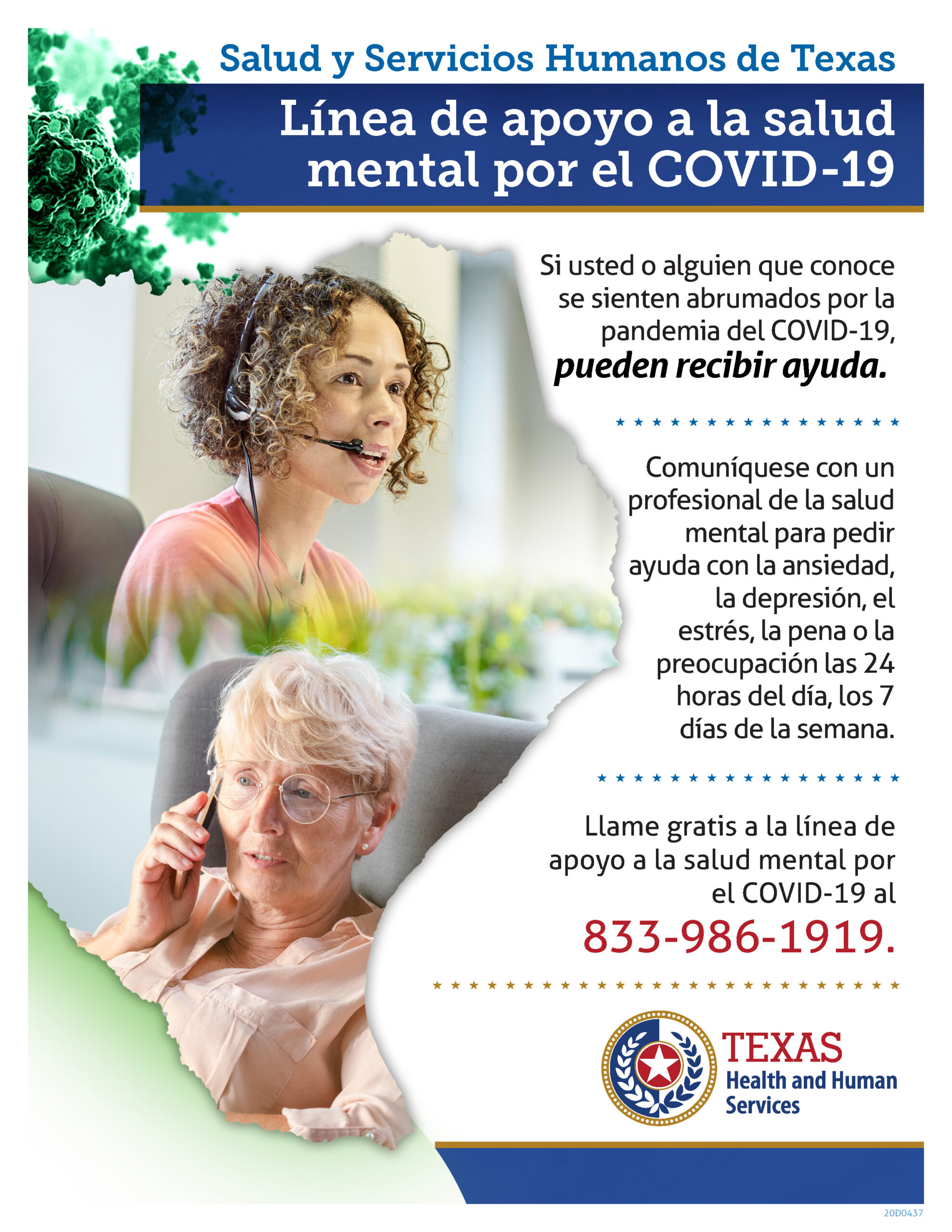 ---

If you do not have internet access, please call 325-423-3662.
We are in this together,
Your friends at Highland Lakes Crisis Network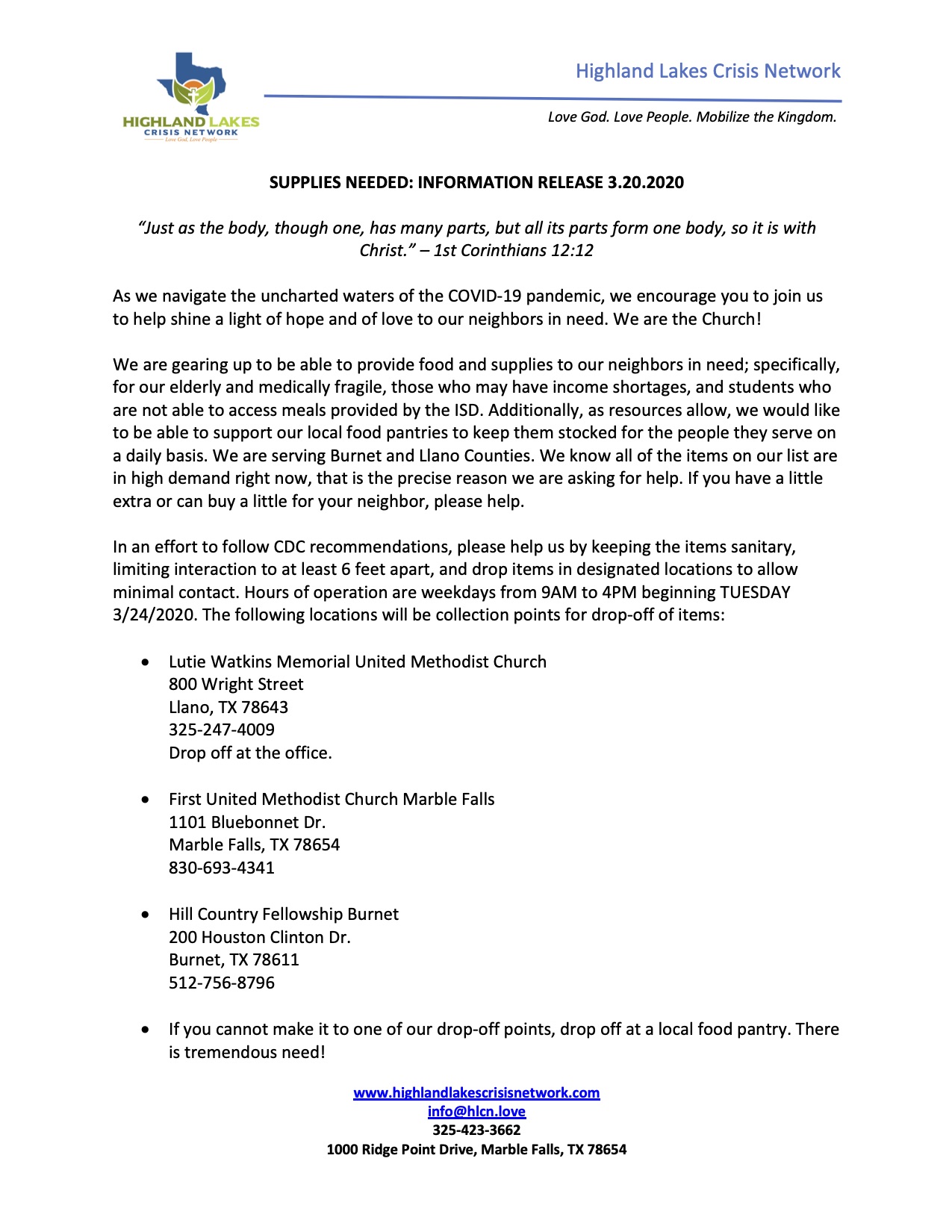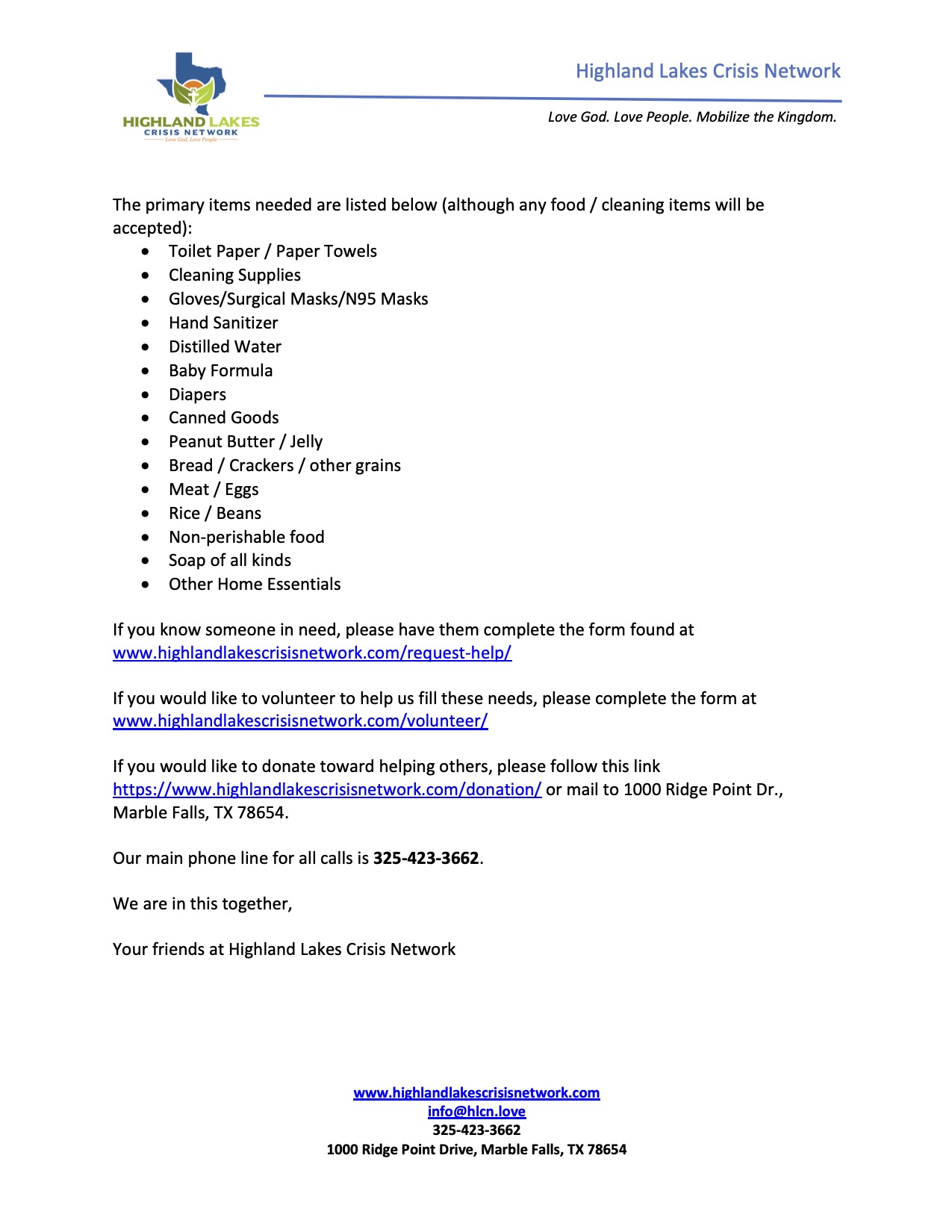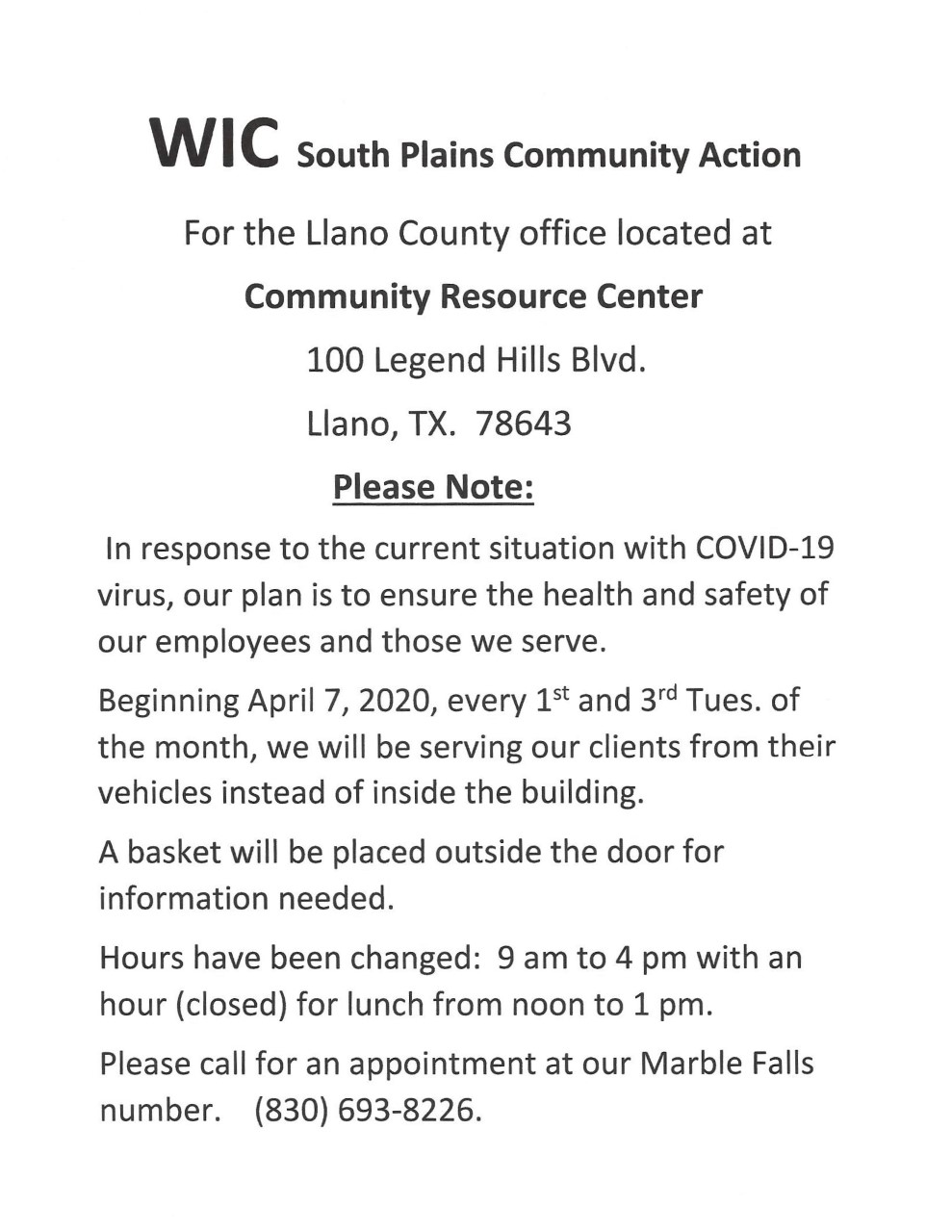 Click Here for Burnet County
---
Posted on: March 23, 2020
COVID-19 Update: Lampasas Mayor signs Emergency Declaration
Read full declaration here: City_Declaration_23MAR2020
---